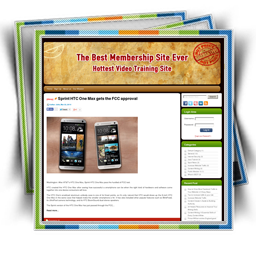 Content Management
Private Content You can create private content that is only accessible by members who have registered and are logged in. Restrict private content access based on membership package. Sequentially drip content base on predefined time interval

Blog Posts Forum members can edit their basic information such as their forum signature text, their privacy settings etc.

Social Media Integration Allowing your visitors to share your interesting blog posts on Facebook or Twitter.
Sticky Posts allowing you to keep your important blog posts always showing on top.
Blog Categories allowing you to organize your content into logically identical categories of blog posts.
RSS Support allowing you to publish your content via RSS feeds.
Safe Comments Allowing your visitors to express their views about your post, comes with comment spam protection.

Add Text An easy to use WYSIWYG editor allows you to add content and images for your membership sites or blog posts. You need no special skills other than knowledge of word processing to add text content for your site. In fact it is so easy that even 4 year old kid would be able to add content with great ease.
Add Audio Offer Audio content to your members suck as mp3 , wav or avi recordings that can be automatically be plugged into an easy to use audio player.
Add Video If you have video already hosted, then you just need to give us video URL or Embed code. Our system will automatically pick video from your source and render it for your members. No need to install video player plugins. Auto detects Youtube , Google videos , viddler and other popular video hosting services, you just have to provide URL of video , that's it.
Private Content Comments Members can comment on your private content that is only accessible inside login area. This allows you to get valuable feedback from your members about your content and helps you improve quality of your content.
Blog Comments which lets the site users leave comments specific to the post they are viewing.
Sales Page Content You can create your own sales page and completely host it on our platform. You can easily modify content of your sales page without any technical skills using our easy to use WYSIWYG editor.
Site Public Pages Allowing you to create multiple pages for your site such as about us, contact us, privacy and legal documents.
Publish and Un-publish Content with a single click of a button, you can easily publish or un-publish your content.
© ConstantContinuity ™ and beyond